If you missed it last Sunday, the Catching Fire Teaser trailer is finally here!
Liam Hemsworth introduced the trailer at last Sunday's MTV Movie Awards!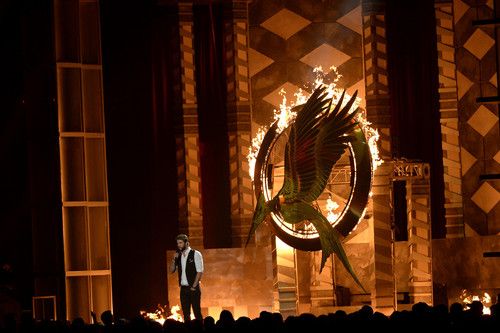 It's amazing. I got chills watching this.
So much of the rebellion felt so very real to me! As if they'd studied films of riots in order to shoot this movie. The shock on everyone's faces (especially Peeta's) as they take that old man from crowd mirrored the horror I felt when I read that passage. I really like the bit of exposition we get from President Snow as to why the other victors are now considered dangerous; this is something we don't get in the books.
I think I'm even more excited for Catching Fire than I was for The Hunger Games!  Check out TheHob.org for fan reactions!
What did you think of trailer? Which parts are your favorite? Did you get chills? Are you excited? Did this fall flat for you? Let us know in the comments below!
Peep these great stills from the trailer released earlier last week as a teaser..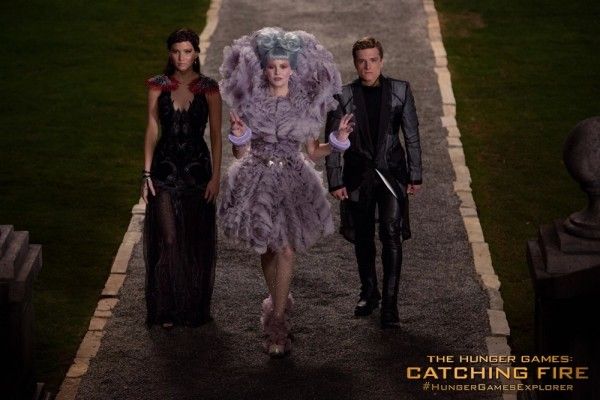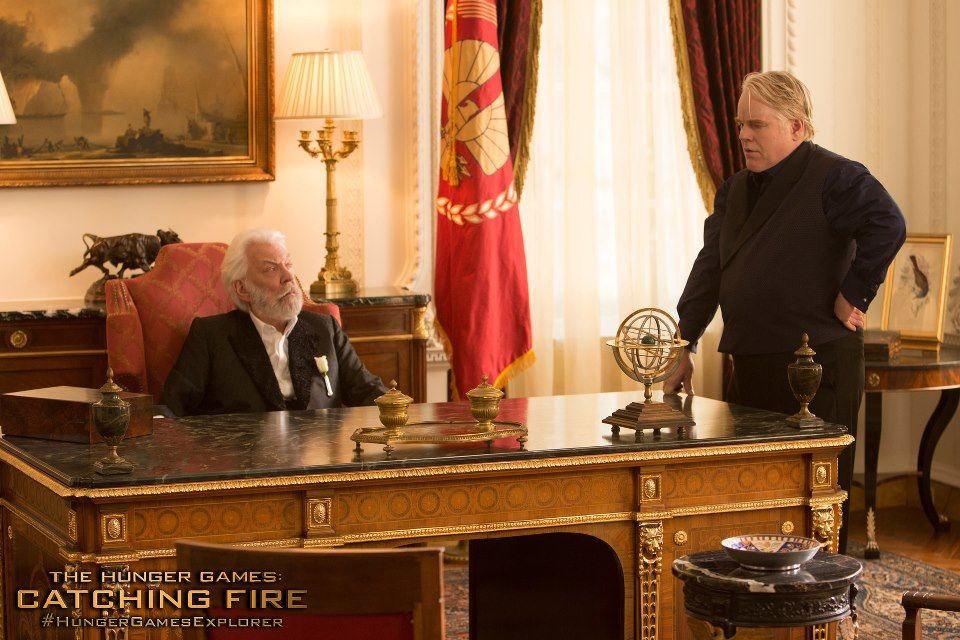 It all culminates in the launch of CatchingFireMovie.com the new official website for the film.
The illustrated movie companion for Catching Fire, is now available for pre-order at Amazon.
Priced at $17.09, is due out on the movie premiere date of  November 22, 2013.
Catching Fire, the New York Times bestseller by Suzanne Collins, is now a major motion picture — and this is your guide to all of the movie's excitement, both in front of the camera and behind it.
Go behind the scenes of the making of Catching Fire with exclusive materials, including back-stage photos and interviews. From the screenwriting process to the casting decisions, from the fantastic new sets and gorgeous costumes to the actors' performances and the director's vision, this is the definitive companion to the second Hunger Games film.
Alan Ritchson, a.k.a. District 1 Tribute 'Gloss', was in  attendance for the 2013 MTV Movie Awards on Sunday and talked to MTV about Catching Fire.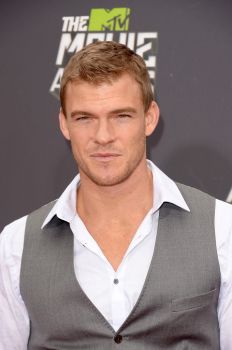 "No hazing, fortunately," he said, laughing. Instead, he described "Catching Fire" as a great place to be, adding, "But to be a part of that, it was pretty cool. Jennifer's star just continued to rise, even through production…it was just cool to be there."
And not only was Alan not put through the wringer by his co-stars, he said that everyone, particularly the fantabulous Stanley Tucci (with whom he did his pre-Games interview scene), was "super-generous and giving."
Meanwhile, the actor says that the scenes he's most looking forward to seeing on the big screen are the same one the fans are likely clamoring for: the highly anticipated action sequences from the 75th Hunger Games.
"We shot some cool scenes," he said. "I like the really physical kind of action stuff. I spent months training for this stuff, fight training, and becoming a dagger specialist. All those things in the arena are going to be a lot of fun."
Jennifer Lawrence launched an official Facebook! Go like her!
Rebel Wilson hosted the MTV Movie Awards this past sunday. Here's an unaired skit where Rebel is JLaw's twin sister.
Until next week, Tributes!