Hunger Games Explorer Catching Fire individual pictures and banner are here!
Johanna
Wiress
Gloss
Mags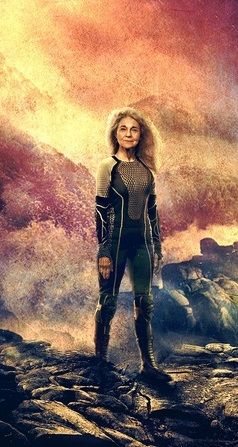 Brutus
Cashmere
Enobaria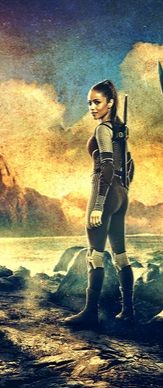 Several of the tributes were profiled by Capitol Couture this week! I really love this feature of the fandom. It's a little fanfic, but it really helps everything feel current, fresh, and a little too real.
Keeping Up with Panem's Happy Couple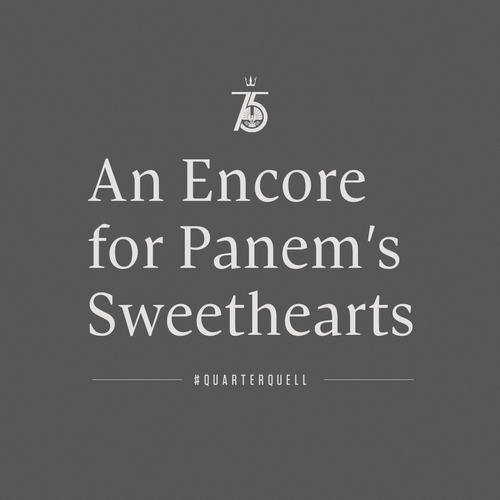 Can true love conquer all? We hope so.
With the Quarter Quell fast approaching, we're thrilled to report that there have been more and more sightings of our beloved Katniss Everdeen and Peeta Mellark throughout the Capitol. Just yesterday, the darling victors from District 12 were spotted walking hand in hand, wearing their custom training gear by Lucas Hugh. One source exclusively tells Capitol Couture that the couple "were smiling and whispering. Peeta seemed to be in a really good mood."
Katniss & Peeta were spotted walking hand in hand
No doubt, the pressure of the upcoming Hunger Games has put a strain on all of the victors. But for a couple, the grueling physical and emotional preparations must be particularly stressful. To date, no other Hunger Games have ever included romantically involved competitors like Katniss and Peeta. As one renowned relationship expert in the Capitol notes, "Just working together can be very tough on a relationship, so it's hard to imagine how these two can train for the Quarter Quell and not fray."
Of course, the many galas and celebration dinners should provide some distraction from the intense conditioning for the Games.  Not to mention, a moment for the two to steal a kiss under the stars. We suspect that District 12 escort Effie Trinket and mentor Haymitch Abernathy will strongly encourage the couple to enjoy the lavish parties. And renegade stylist Cinna will surely surprise us with a bevy of couture confections for gorgeous, lithe Katniss. Rumor has it that something with "feathers" may be unveiled at President Snow's ball. Will it be emu, ostrich, mockingjay or peacock plumes? Capitol Couture, which has exclusive access to President Snow's gala and the after-party circuit, will be the first to report on all of the fashion and behind the scenes happenings. Until then, stay chic.
Game Faces: Peeta Mellark
D12M: Peeta
Coif: 9
Pout: 7.5
Poise: 10
CC Style Score: 8.5
Our handsome victor always looks like a leading man on a mission. Perhaps it is the unflinching courage in his eyes or his rough-hewn features. Peeta has the mournful gaze of a puppy dog and the stubborn jaw of a prizefighter.
In this portrait, our hair stylist awards points for the victor's thick brows and unified, left leaning hair—it lends the sense of a super hero. The straight line of his lips suggests that he may be clenching his teeth, just as he clenches his fists. The effect is quiet menace.
Of course, we all know that Peeta has a lofty aim in protecting his one and only Katniss. His defensive stance suggests that no victor will get between him and his fiancé. Love can bring on a potent adrenaline rush, which could be the greatest weapon of all. (PanemProganda)
Mockingjay casting has begun! Lionsgate just announced hat Natalie Dormer will join the cast of Mockingjay as Cressida for both parts. You may recognize Dormer as Margaery Tyrell on HBO's Game Of Thrones (X) She also starred as Anne Boleyn in The Tudors and had a prominent role on the far too short lived, The Fades.
Cressida is a resident director from the Capitol who joined the rebellion along with her camera crew Castor and Pollux as well as her assistant Messalla, who had also joined the rebellion, to District 13 when they fled the Capitol. Cressida was told by Plutarch to follow Katniss throughout her journeys in the rebellion so they could make numerous propos across Panem to encourage strength and morale in the rebels. Cressida is described as a young woman whose head is shaved bald and tattooed with vivid green vines.  (hungergameswiki)
Actor Evan Ross has been officially cast in the role of Messalla in The Hunger Games: Mockingjay Parts 1 & 2!
Messalla was part of a TV crew that films propos for the war as part of the Airtime Assault. He was the assistant to the director, Cressida. He was originally from the Capitol but had joined the rebels in the war. (x)
Stef Dawson cast as Annie Cresta in The Hunger Games: Mockingjay Parts 1 & 2 (X)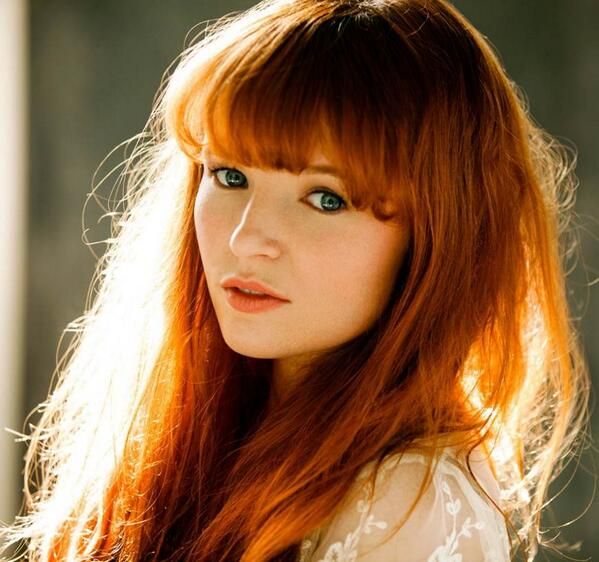 Annie's character is a fan favorite and the casting was a very hot topic! Not much is known about Stef Dawson's career, but she definitely looks like Annie! Can't wait to see how she'll do.
Covergirl Capitol Collection - District 12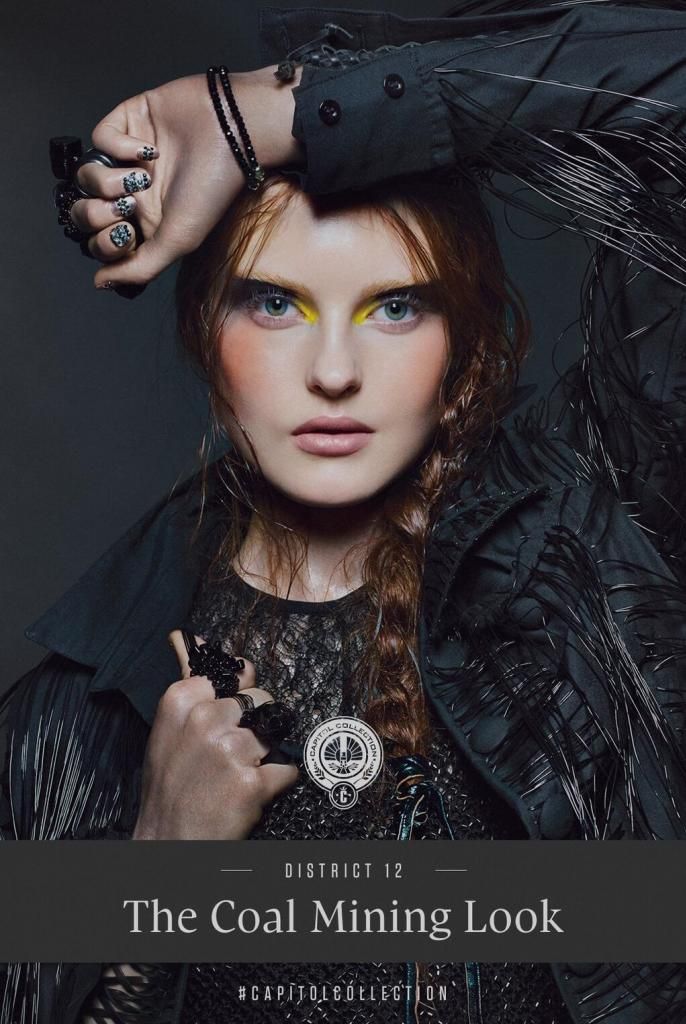 To capture the dark, foreboding work of this district, COVERGIRL Capitol Makeup Artist Dotti created an eye palette of shades reminiscent of the iridescent natural resource.  "I was inspired by the interpretation of coal mining, by the colors in coal mining: the dust, the grey, the silvers and the black," she says of the collusion of strong colors that enhance our District 12 model's blue-grey eyes.
Of the bright, bold sweep of canary yellow in the inner corner of the eye, Dotti adds: "It signifies the power in coal." The model's monochromatic black attire and long, thick braid is a nod to District 12's very own heroine, Katniss Everdeen. (thehob)
The Hunger Games Official Facebook page released the cover art of Coldplay's new track ATLAS from the Catching Fire Soundtrack! ATLAS worldwide debut will on September 6th. The music release always makes it feel a bit more real! (X)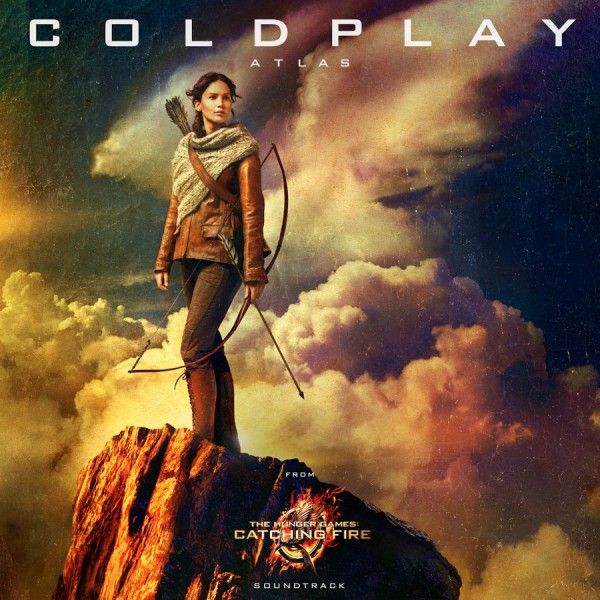 See  you next week, Tributes!